Description
Electric Vehicle Design Simulation and Component Selection | Certified by ASDC | Supported by SMEV
The last decade saw significant trends in technology; some of the most significant interest and growth was focused on the EV industry. Once a pipe dream of green technologists, electric vehicles enjoyed tremendous growth in the past decade. As per the recent report by Reuters the upcoming time EV industry is supposed to generate more than 5.8 million new jobs. These will include various profiles like Motor Design, Power Electronics, Electric Vehicle Design, Production, Services, etc.
In order to be able to fulfill that demand our engineers and graduates would have to be well equipped with knowledge and skill in compliance with Electric Vehicle, and with the Govt. pushing the idea of Make in India, we must have the ability to work on the EV components at R&D level and help achieve the goal. 
Keeping this in mind, our experts from the industry have come forward to help us design this upcoming course – "Electric Vehicle Design, Simulation and component Selection"
In this course, we will have a detailed discussion over various topics like the Market impact of electric vehicles, EV motor design, powertrain calculation, EV design and selection criteria, EV battery Pack charging system, and Vehicle simulation and we also added various recent case studies of making this course interactive and highly informative. This course is for those looking for design development of an electric vehicle, in order to come up with a new product for the market. This course will take you through the journey of the complete process of design and development of the electric vehicle, and help you lay a perfect pathway for a successful prototype for an EV.
The course is a fully online mode, with live lectures and doubt clearing sessions and it includes 10 modules for the 60+ learning hour. The course includes 20 assignments in total and it also includes assessments after completion of each module, based on which you will be provided with a global certificate.


Who can attend? 


-Working Professional / Engineers, who are looking to upskill theirself.
-Acadmission ( Professor / Assistant Professor / Associate Professor / Lecturer )
-Fresh Graduates, who is looking for jobs in EV / Automotive Sector
-Entrepreneurs who are looking to set up their industry or startup related to EV.

PROGRAM OVERVIEW-
| | |
| --- | --- |
| Duration | 6 Months Online  |
| Number of Subjects | 6 |
| Online Study | 6 Subjects (170 hours) |
| Projects | 3 Major Projects |
| Case Study | 20+ case study |
| Research Paper Publication | 1 Research Papers (free of cost) |
| Assessments | 10 Assessments |
CASE STUDIES - 
Battery Placement in EV
The electric vehicle has brought a major change in the way vehicles are being designed. Unlike IC Engine, the NVH requirement is less as well. The placement of the battery pack has also affected the way panels are designed. 
EV Market Impact
The EV market has grown the most despite the COVID-19 situation in the past year. In this, we take a look at the various parameters affecting the EV market and how the government and manufacturers have joined hands to promote EV.
Single Speed or Multi-Speed Transmission?
The EVs currently in the market are equipped with single speed gearbox, but there are engineers arguing the fact that multi speed gearbox will be much beneficial. In this, we will be discussing the topic and try to understand the difference.
Battery Charging vs Battery Swapping
When it comes to EV design, it is really important to know which way to choose, battery swapping or charging as it will alter the design.
EV Architecture 
Fixed motors can deliver better performance, but will result in more weight due to the gearbox. The in-wheel motor will have less losses and reduce weight but would be costlier. Which motor to choose? Which architecture should we go for?
PROJECTS - 
1. Vehicle Body Design - Creating BIW design of various body parts of a vehicle - Hood, Panel, Doors.
2. Vehicle Crash Simulation - Crash Simulation for understanding passenger safety in a vehicle.
3. Powertrain Components Selection - Selection of Powertrain Components in order to achieve optimum performance as per the problem statement given.
4. Motor Design and Energy Consumption- Designing a Motor with the least energy consumption as per the applicable drive cycle.
5. Battery Pack Design and Selection -In this, you will get to calculate the battery pack design as per the desired range, with appropriate BMS and Thermal Management System.


PROGRAM SCHEDULE:
| | |
| --- | --- |
| 08 to 20-Sep-2021 | Application Open for Batch 1  |
| 25-Sep-21 | Orientation  Day |
| 01 Oct 2021 to 28 Feb 2022 | Online Classes + Mentorship |
| 05-Mar-22 | Exam will be conducted by ASDC |


PAYMENT OFFERS -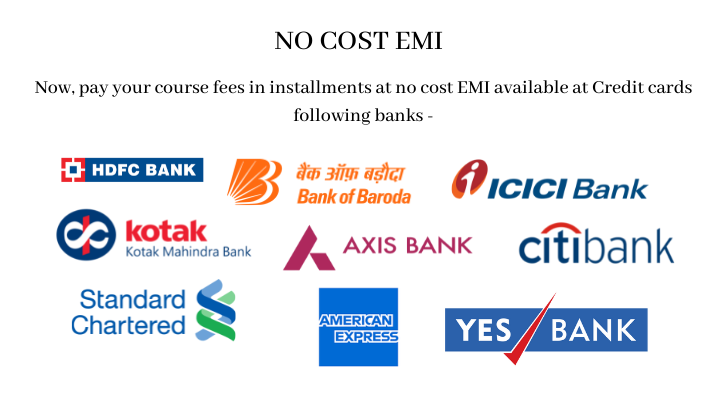 CERTIFICATION-




JOB ROLES-


| | | |
| --- | --- | --- |
| Powertrain | Power Unit | Vehicle Design |
| Motor Structural Design Engineer | Battery Pack Design Engineer | BIW Engineer |
| Motor Control Systems Designer | Battery Test Engineer | Design Engineer |
| Control Systems Designer | Battery Packaging Engineer | CAE Expert |
| Power Electronics Hardware Engineer | Battery Management Engineer | Product Development Engineer |
| Hardware Design Engineer | BMS Software Developer | Vehicle Integration Engineer |
| Motor Testing Engineer | Thermal Management Systems Engineer - Battery Pack | Vehicle Homologation and Testing Engineer |
| System Test Engineer | | |


Program outcomes
Electric Vehicle Market growth.

EV market study and policies.

Vehicle Design Parameters

BIW Body Design Methods

Vehicle Crash test and Simulation

Vehicle Powertrain Calculation

Motor Design and Simulation

EV Battery pack design and Cell Sorting

The process of battery thermal cooling and its significance

Better understanding of BMS design and its important factors

Various types of Charger and its Significance
---
Requirements
Mobile/Laptop/Tablet with good internet connectivity
About instructor
Name : Naveen Kumar
Reviews : 0 Reviews
Student : 2 Students
Courses : 4 Courses
Latest courses
Get latest 10 course.
---